Walter K. Steiner, Executive Director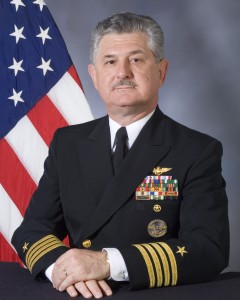 Captain Walter K. Steiner, US Navy (Retired), is a Navy helicopter pilot, squadron commander and Vietnam veteran. He also served our Nation as a senior Civil Servant in four Federal Departments: Labor, NASA, DIA, and Navy. After retiring from his Federal career, he was the Director of Sea Services at the Reserve Officers Association, a Senior Manager of strategic business development with The Boeing Company and a Senior Consultant to the Under Secretary of Defense (Policy) for SRA International. He was President of the Association of the United States Navy, and is on the Board of Directors for the Naval Reserve Fund. He also serves on the Board of Directors for the Indian Peaks Interval Owners Association.
Walt graduated from Tennessee Tech and completed a Master of Arts' degree in Political Science at the University of Massachusetts-Amherst, as well as the Contemporary Executive Development program at The George Washington University. His military schools include the National Senior Intelligence Course, NATO Senior Policy Officer Course, Naval War College and both the Army and Navy Inspector General Courses.
Walt lives in Clearwater, FL and Annapolis, MD with his wife of 41 years, Michelle. They have three grown children residing in northern Virginia.