Rear Admiral James J. Carey, USN [Ret.]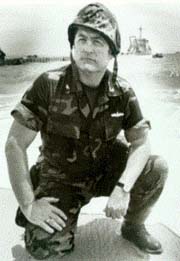 Rear Admiral James J. Carey retired from the Navy in 1994 and has been actively involved in military voting rights efforts ever since. He began his naval service as a Seaman Recruit and attended Officers Candidate School in 1962 where his classmate and life-long friend was former Chief of Naval Operations Jeremy "Mike" Boorda. Admiral Carey is a Founder of National Defense PAC and has been National Chairman for the past 10 years.
Further details on Admiral Carey and his Navy and political careers is available on his personal website at www.JamesJCarey.us
He has been twice Senate-confirmed and served during the Reagan and Bush-41 Administrations as Commissioner, Vice Chairman, and then Chairman of the U. S. Federal Maritime Commission.
Admiral Carey has numerous other patriotic and public-service leadership positions, several of which are cited below: